Dental Implant Restoration in Guelph Ontario
Missing teeth can be an issue for many people. Since the very early days of implants there have some huge steps forward. This means we no longer (thankfully) have to rely on the somewhat morbid methods of the past. One of these involved inserting real human teeth into a piece of ivory to create the very primitive form of dentures in the 1800s. Teeth were taken from dead soldiers during the Battle of Waterloo for this technique. We have come a long way since then and now false teeth are made from an acrylic resin.
The late Dr P.I. Branemark was a Swedish orthodontist who created the modern method for implant technology. After discovering that teeth can bond with titanium (referred to as osseointegration) the practice of implantology was revolutionised. The acrylic resin teeth are fixed to implants anchored into the gum. This heals over after surgery and strengthens as the mouth adjusts. Bone and gum in the jaw develop around the implants to provide a firm fit. This is a treatment we can perform here at Woodlawn Dental Care in Guelph. Orthodontist Dr. Diodati aims to provide an adequate, practical option to suit you here at our Guelph family dentist.
All sets of teeth are unique and so different methods must be utilized depending on the circumstance. These tailored solutions are something we can discuss with you here at our dental practice in Guelph. Dentures provide a practical solution for many but as with all dentistry there is not one simple solution for everyone. The benefit of implants is their permanence in the mouth, they do not need to be removed like dentures.
Pay us a visit to our Guelph family dentist practice to explore options for missing teeth. Other procedures such as crowns, bridges and dentures might also be options but as always, you should consult your dentist. Guelph dental surgeon Dr. Diodati is here for your oral health, so click here to request an appointment.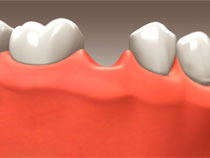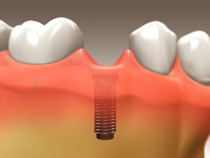 Last Updated On
2021-09-25